Time-Tree, professional timing equipment for drag racing.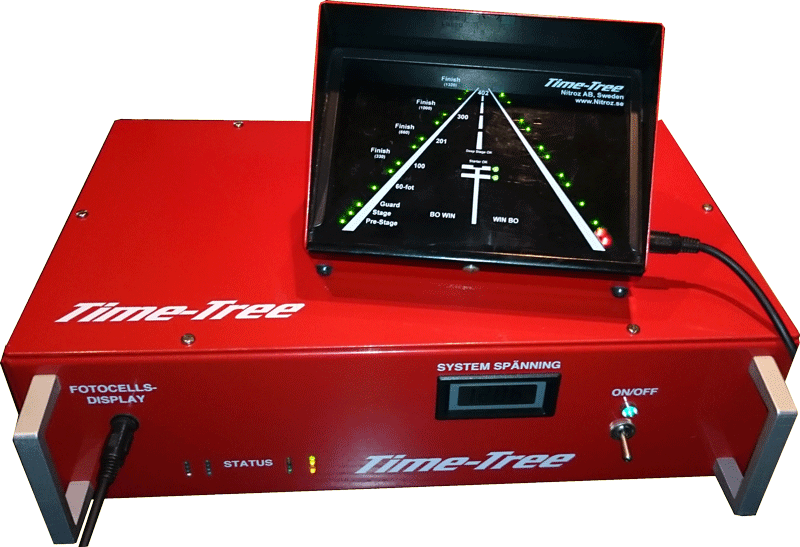 Swedish Made timekeeping with the latest features.
Well thought-out solutions for easy handling, great flexibility and superior reliability .
Everything from the small facility of 201 meters to complete pro event with Scoreboards, time-slip "ATM", Autostart, and much more.
We can also help you with other types of time and speed measurement.
Donīt hesitate to give us a call to see if we can help you bring the best out of your racing track.

Contact our Sales Department at +46 8 711 55 60 (GMT*) and give us the opportunity to quote you on your timing requirements.
TimeTree, Probably the world's best timing system, ever!
Central European Standard Time = GMT+1
Central European Summer Time = GMT+2
See more at: http://wwp.greenwichmeantime.com